A little patience and slow-cooking are what make these local joints stand out. Everyone has a favorite and you can't choose one if you don't try them all! You can find a full list of barbecue joints below.  
Big Q Barbecue
2117 S. 34th Street. Kansas City, KS 66106  

Ribs, burnt ends, thick cut fries, and all your barbecue favorites are served up at this Midtown joint that's known for being one of the best kept secrets in Kansas City.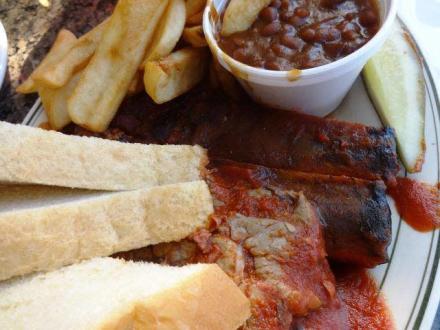 Blind Box BBQ
1601 Village West Parkway. Kansas City, KS 66111  

A modern take a on Kansas City BBQ, Blind Box BBQ has been a part of the metro area since 2015. Located inside Nebraska Furniture Mart allowing customers a chance to take a break from shopping and indulge in classic BBQ favorites like pulled pork, burnt ends and smoked sausage.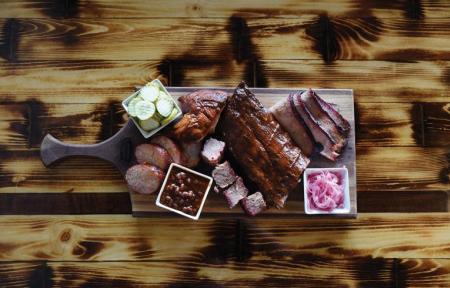 Famous Dave's BBQ
1320 Village West Parkway. Kansas City, KS 66112  

Famous Dave's Bar-B-Que features hickory-smoked Ribs, Texas Beef Brisket, and Famous Dave's award-winning BBQ sauces. The menu offers BBQ and Country Roasted Chicken, BBQ sandwiches, burgers, and classics made from scratch corn bread muffins, potato salad, coleslaw, and signature "Wilbur" beans. Famous Dave's delectable homemade desserts include award-winning Bread Pudding and Hot Fudge Kahlua Brownies.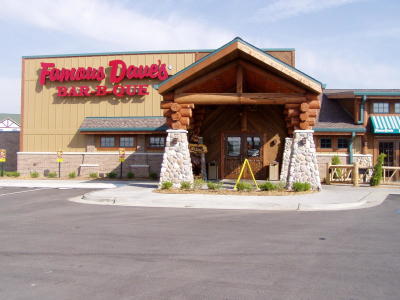 Joe's Kansas City Bar-B-Que
3002 W 47th. Kansas City, KS 66103  

In 1996, a BBQ restaurant opened inside a little neighborhood gas station at 47th Avenue and Mission Road in Kansas City, Kansas. The Z-Man, slow-smoked beef brisket with smoked provolone cheese topped with crispy onion rings on a toasted Kaiser roll, became a household name in Kansas City. Owners Jeff and joy Stehney are award-winning BBQ cooks, having competed in some of America's most prestigious contests. Today, the restaurant boasts three locations and a shop full of merch and BBQ Sauce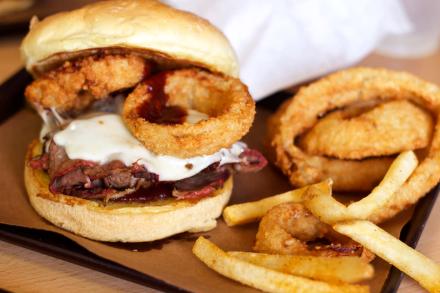 Jones BBQ
6706 Kaw Dr. Kansas City, KS 66111  

A Kansas City tradition, Jones' Bar-B-Q offers sausage, rib tips, burnt ends, and beef. A mush-stop for those who enjoy smoked meats and their family's secret BBQ sauce (made daily from scratch) is Deborah "Little" and Mary "Shorty" Jones's restaurant. After nearly three decades, the sisters are still carrying on their father's legacy. Stop by to buy a bottle of Jones Bar-B-Q Sweet & Tangy BBQ Sauce to pir over ribs chicken, or pork. Made with love in Kansas City.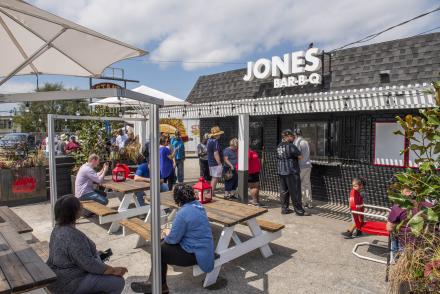 Rosedale Bar-B-Q
600 Southwest Blvd, Kansas City, KS 66103  

Rosedale Barbecue has been serving delicious, slow-smoked meats and welcoming customers for more than 70 years in Kansas City, KS. This destination offers down-home cuisine in a casual environment. Enjoy a Flying Pig (half of a BBQ Chicken plus three rib bones) or a delicious and mouth-watering basket of burnt ends and fries (often heralded as the best fries in KC!). Rosedale's BBQ sauce is a spicy, mildly hot family recipe that compliments the meat to a tee. Try it with a side order of coleslaw today!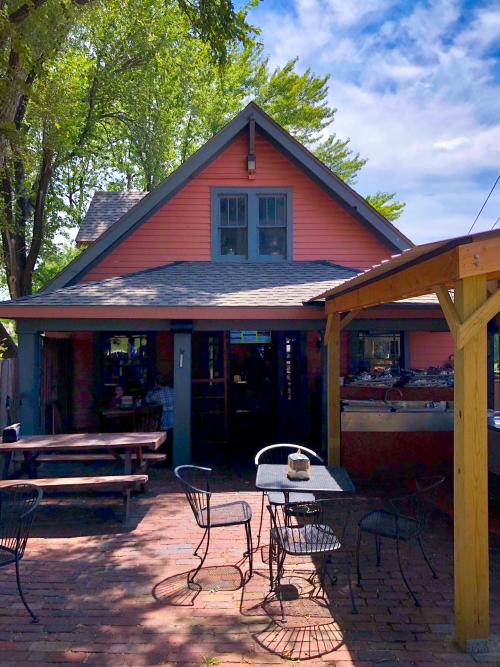 Slap's BBQ
553 Central Avenue. Kansas City, KS 66101  

Hidden gem tucked away in the Strawberry Hill neighborhood, Slap's BBQ serves up Kansas City's finest award-winning ribs, burnt ends, sausage and more! Burnt End Tacos are served on Tuesdays (Taco Tuesday) at Slap's BBQ. The tacos are filled with deep fried burnt ends, barbecue rub, sautéed peppers and onions, cilantro and special sauce.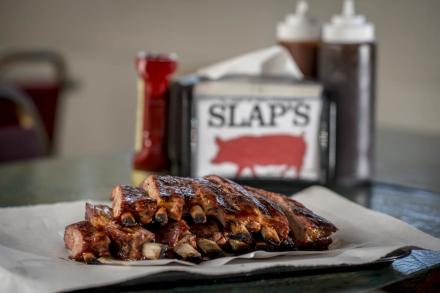 Woodyard Bar-B-Que

3001 Merriam Ln. Kansas City, KS 66106  

This BBQ joint is nothing short of legendary, as seen on Guy Fieri's Diners, Drive-Ins, and Dives, as well as Anthony Bourdain's No Reservations. At Woodyard BBQ, you'll find sandwiches, spare ribs, hot wings, and a piping hot bowl of burnt-end chili. They have a flavorful pulled pork sandwich that is hard to beat. You can't go wrong with any of their sides so good luck choosing!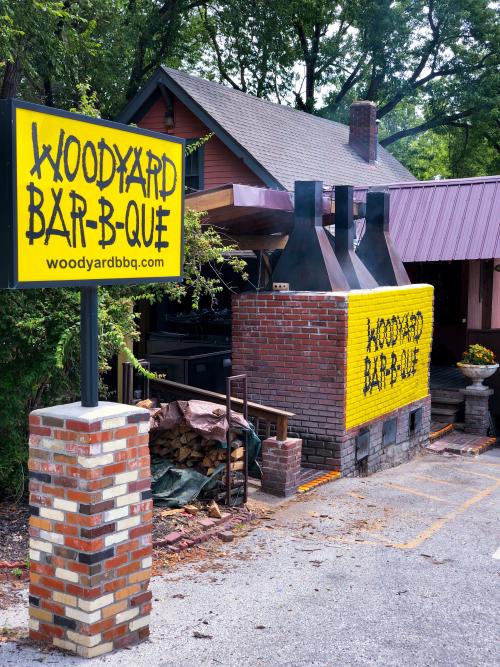 Wyandot Bar-B-Q
8441 State Ave. Kansas City, KS 66112  

A local favorite spot, Wyandot serves up mouth watering BBQ. The meaty ribs are falling-off-the-bone tender, the home-made sauce is delicious and the crinkle cut French fries are perfectly fried crisp.