Stimulate your senses and invigorate your palate to taste the juices of the Midwest. Nestled off the highways in Kansas City, Kansas and Kansas City, Missouri you'll find wine country. There are about nine wineries in and around the Kansas City area. Most are family owned with rich history and beautiful tranquil outdoor settings offering special amenities for customers making them feel worlds away from everything. All of them have their own distinctive wines with unique names that capture the history of the area or nearby attractions.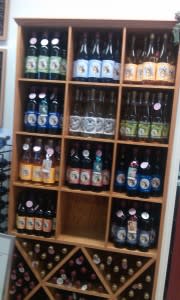 Wine Barn Winery & Vineyard located at 2850 N. 119th Street in Kansas City, Kansas (www.winebarnwinery.com) is minutes away from the Legends Outlet Kansas City. It boasts 10 different varieties but the largest planting is of Norton and Chambourcin grapes. I enjoyed tasting their currentsignature fruit wine Authentic Dotte Original named after the county, Wyandotte. They also offer local favorites such as Racing Adventure, named after the Kansas Speedway and Legendary Rose, named after the Legends Outlet Kansas City. Tasting room hours are: Saturday and Sunday noon to 5:00pm. The winery also offers a summertime music series and local events throughout the year.

A little way down the road is Rowe Ridge Vineyard & Winery at 11255 Leavenworth Road, Kansas City, Kansas. (www.roweridge.com) This vineyard has 2900 vines and eight varieties of grapes. Taste Seyval, Chambourcin, St. Vincent or any of their fruit wines in their new tasting room on Thursday, Friday and Saturday noon to 6:00pm.

Just minutes outside Kansas City, Kansas is Holy-Field Vineyard & Winery at 18807 158th Street in Basehor, Kansas. (www.holyfieldwinery.com) The bounty of the vines springs forth on fourteen beautiful acres with ten grape varieties ripened to produce fifteen distinct wines. Holy-Field wines are the recipients of numerous international awards and medal and their Cynthiana wine won the prestigious Jefferson Cup Award in 2004. The winery has been featured in magazines and television stories. This winery also hosts Murder-Mystery Dinner Theatre shows, Mayfest, Summer music series, and Oktoberfest. Taste their award winning Cynthiana wine and others Monday –Friday 10:00am – 6:00pm, Saturday 9:30am – 6:00pm and Sunday noon – 6:00pm.

Rich in history is the Stone Pillar Vineyard & Winery located at 11000 S. Woodland Rd. in Olathe, Kansas. (stonepillarvineyard.com) is Johnson County's oldest farm family who has farmed this land since before the Civil War. The fifth generation family continues to carry on the 150 year old family tradition of planting the best grapes to yield the best harvest of reds and whites. This well known vineyard and winery invites you to stop in and enjoy a complimentary sampling of Joceaux, Prairie Fire, and Redneck Rose along with other award winning wines selection in their 900 sq. ft. tasting room equipped with 50 inch HD flat screen TV with satellite Wednesday – Sunday noon – 6:00pm no better way to sip wine. During the summer weekends try one of our refreshing wine slushies.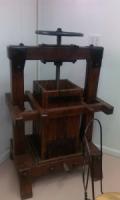 Stonehaus Farms Vineyard and Winery has been around since 1996 at 24607 N. E. Colbern Road in
Lees Summit, Missouri (www.stonehausfarms.com) and is a great place for the whole family! The Stonehaus' strive to provide their customers with great wines, personal service and a warm and inviting family atmosphere. Whatever your taste in wines might be, from classic dry reds to semi-sweet whites, dessert wines or port, our tasting room will let you find the perfect wine before you purchase. Bring the family out anytime Wednesday-Friday - 12-6 pm, Thursday - 12-8 pm and Saturday/Sunday - noon-6 pm.

Amigoni Urban Winery has an upscale flare. The winery is located in downtown Kansas City at 1505 Genessee Street, Suite 100 in Kansas City, Missouri. (www.winery.amigoni.com) in the historic Daily Drover Telegram Newspaper building in the Stockyards District of the West Bottoms. This winery offers guest a special opportunity to make their own "Special Reserve" brand of premium wine and share in the centuries-old experience of being a "hands-on" vintner. You'll experience the joy crushing your selected grapes, pressing the wine, tasting your wine at different points of the in-the-barrel aging process and, as your selected vintage approaches "its time," designing and creating your own custom label to show your pride. The 10 acre vineyard is in Centerview, Missouri and grows vinifera grapes. The winery tasting room is unique with a newly installed wine tap system giving you the pleasure of tasting Cabernet Sauvignon, Merlot, Riesling and Zinfandel at your fingertips Tuesday, Wednesday, Thursday and Saturday 11:00am – 6:00pm, Friday 11:00am – 7:00pm and Sunday 12:00pm – 5:00pm.

North of downtown Kansas City you'll find the first "Green" vineyard and winery called Jowler Creek at 16905 Jowler Creek Road, Platte City, Missouri (www.jowlercreek.com) The winery got its name from the historic Jowler Creek in Platte City and is the only winery using solar power to make the wine along with sheep to control weeds and chickens to reduce insects in the 6-acre sustainable vineyard. Come out and see how modern technology merges with old school wine growing and stay to taste the new award-winning wines in various styles ranging from dry to sweet and the on-site tasting room Wednesday through Sunday from 11:00am -5:00pm.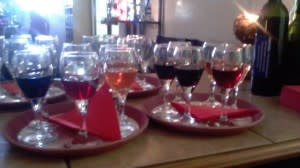 Take time to drive 45-50 minutes outside of Kansas City, Missouri to the Belvoir Winery in Liberty, Missouri. There you will find 170 breath-taking acres of land offering guests a tour and complete overview of the properties 130 year history from its early roots as the Reed Springs Hotel to the property's period as the Odd Fellows Home. The vineyard grows four different varietals. Taste the goodness in every bottle of Golden Muscat, or Chambourcin just to name a few, Pair your wine with an array of cheeses, salami, olive spreads and brushetta cracker plates for less than $20.00 Monday – Wednesday 11:00am – 4:00pm, Thursday-Saturday 11:00am – 8:00pm or Sunday noon – 6:00pm.

Most Midwestern 'vintners' or viticulturist would agree that the soil and weather in Kansas and Missouri can be a challenge in growing the Missouri grape Norton or the Vinifera grapes, the vine species that produces over 99 percent of the world's wines today. Through the challenges of planting and growing, our vintners have invented techniques and traditions that have enabled them to harvest multiple varieties of sweet, dry, white and red delectable, delicious, different, delightful, and daring works of tasteful art.

-Judith Rainey
Judith is the Visitor Services Coordinator for the Kansas City Kansas Convention & Visitors Bureau, Inc.