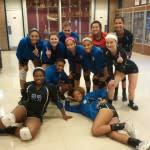 Two weekends ago I sat in the new gym at Sumner Academy and watched my daughter's varsity volleyball team win the Kansas City – Atchison League tournament. What a proud moment for me as a mom, a satisfying victory for the team and an outstanding achievement for the school. Sumner has a long and distinguished history in Kansas City, KS, as well as the state's educational system as the only legislated African-American High School in Kansas. Many Sumner students don't know the significance of their school, my daughter Danean being one of them. So here's a little history lesson for Danean and her classmates.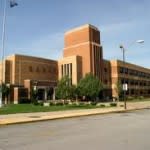 The school was named after Charles S. Sumner, a prominent abolitionist and senator in the mid-1800's. Sumner Academy of Arts and Science, formerly known as Sumner High School was a segregated black high school in Kansas City, Kansas (1905-1978). Sumner High School had a reputation for providing an excellent education and that tradition continues today. As a college-prep school, Sumner Academy is consistently ranked among the best schools in America. In 2005, Sumner celebrated their 100th Anniversary and was also named to the National Register of Historic Places and the Register of Historic Kansas Places. Located at 1610 North 8th Street in downtown Kansas City, KS, the brick Art Deco building still has two outstanding original spaces present within the school. The auditorium retains its original configuration and seats on the main floor and balcony and the original Art Deco lighting fixtures are still intact as well. The old gymnasium retains its original finishes including the arched trussed roof.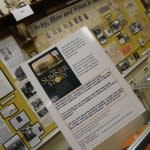 A few months ago I got the opportunity to see the Sumner High School Alumni Room located inside Sumner Academy. The exhibit has an abundance of archival records of Sumner High School including photographs, trophies, newspaper clippings and books. I encourage everyone to visit the Alumni Room to learn not only about the history of Sumner but also about the graduates who have become successful scholars, writers and inventors. The exhibit is open every second Tuesday and every fourth Thursday of the month from 10am-2pm.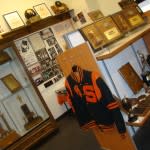 The Alumni Room will be a part of the Wyandotte County Museum Crawl scheduled for November 3, 2012 from 2-6pm. The crawl is a self-driven tour that allows you to visit eight Wyandotte County museums and experience the history of our county. Cost is $5 per person and includes admittance to the Clendening of Medicine Museum at KU Med, Grinter Place, National Agricultural Center & Hall of Fame, Old Quindaro Museum, Quindaro Undgerground Railroad Museum, Strawberry Hill Museum, Sumner High School Alumni Room and Wyandotte County Museum. Tickets can be purchased at any of the above museums.  For more information regarding the Museum Crawl call 913.321.5800.

-Maila Yang
Maila is the Marketing & Communications Manager for the Kansas City Kansas Convention & Visitors Bureau, Inc.