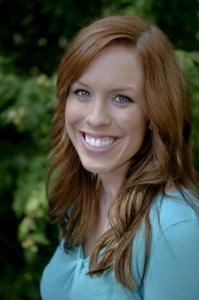 Name: Rebekah Baughman
Job Title: Marketing Assistant & Visitor Services Coordinator 
1. What is your can't miss attraction in Kansas City, KS? 
I would definitely recommend going to watch Sporting Kansas City play to anyone who visits the area. I'm a far-cry from a sports fanatic, but Sporting KC matches are always so exciting! Sporting Park is an incredible facility and the KC Cauldron keeps the crowd full of energy throughout the match.
2. Where is your favorite place to eat? 
Chiusano's Brick Oven Pizzeria is my go-to for sure. The pizza there is phenomenal. It's got all kinds of fresh, unique ingredients like elk sausage, brie, and pesto. They also serve really good appetizers, pastas and gyros. For dessert you must try the zeppoles! In addition to all of this, it's local – so what's not to like?
3. What is something you've recently learned about Kansas City, KS?
I never knew we have so many museums and historical sites! The more I learn about the history of Kansas City, KS the more I want to know. I haven't been to all of these places yet – but they're on my list. My next stop will probably either be Grinter Place State Historical Site or Strawberry Hill Ethnic Museum & Cultural Center.