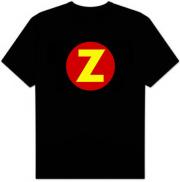 If you are looking for one of the best barbecue restaurants in the city, state, and even region look no further than Oklahoma Joe's also known as Okie Joe's (as the locals refer to it). The experience is one of a kind, first off I noticed the building in which the restaurant is located. It is in an old Shamrock Gas Station at 47th and Mission in Kansas City, Kansas.
We got there around 11 AM and were greeted with a very intimidating line. However the service was great and the line moved very quickly. I noticed something very interesting throughout the restaurant which I had been told about (Z-MAN). The Z-Man sandwich consists of: Brisket,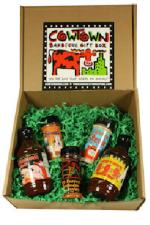 smoked provolone and is topped with two onion rings on a kaiser bun. This sandwich is so popular that he has made multiple magazines, newspaper articles and now there is even a Z-Man tee shirt that the true Z-Man lovers are able to purchase. 
If you are in the area and looking for a great place to eat, as well some souvenirs to take back with you look no further the Okie Joe's. They also sell their own BBQ sauces as well as some of the areas other popular sauces.
There is also the opportunity to see someone famous, Okie Joe's has gained such great respect in its industry that many of Kansas City's professional athletes and local celebrities as well as other celebrities that might be in town visiting Kansas City, have been spotted there.
-Justin Donley
 Justin Donley is a member of the Business Development team at Sporting Kansas City.