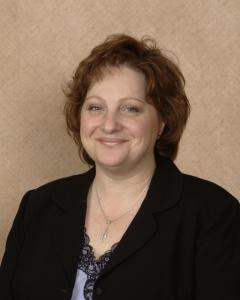 Name: Bridgette Jobe
Job Tite: Executive Direcor
1.  What is your can't miss attraction in Kansas City, KS?
 
So many to choose from, but I think I have to say Kaw Point Park. This is where the Kansas and Missouri rivers meet, where Lewis and Clark camped and it has the most beautiful and peaceful view in the KC metro. It is a hidden gem in the middle of downtown. 
2.  Where is your favorite place to eat?
Best comfort food for me is Gates BBQ, where I always order their famous beef on bun with fries. Nothing better than hearing, "Hi, May I help you," and eating fries dipped in their Sweet and Mild sauce. 
3.  What is your best travel tip?
I travel a lot for business and seem to be always hurrying to get from one meeting to the next. I have made it a recent goal to purposefully visit at least one local attraction each time I travel. Sometimes it is a simple as just getting off the highway and stopping at one museum or shop, or could be as elaborate as spending an extra day just to explore. I find that by mixing in a few minutes of sightseeing into a business trip makes my outlook more pleasant and enhances the entire experience. I guess my tip would be to stop and smell the roses – every day, every trip and in every city. It is amazing what I have learned.